As you likely noticed, it was incredibly hot all week long. Of course, since we spend a lot of time in the open field and don't have air conditioning, we most definitely noticed. With highs around 90 every day and lows in the 70s, it feels like peak summer indeed. We've done lots of DIY evaporative cooling … which is a fancy way of saying "we got wet and let the heat dry us off again."
We've had several solid little rainfalls, and the plants are super happy about the combination of moisture and heat and sunlight they've been blessed with. The corn has shot way up (can you find Kristin standing tall in the photo at the top?) – the horrendously stinky barrels of liquified carp we put in their portion of the field really seems to have been their jam.
Inside Box Five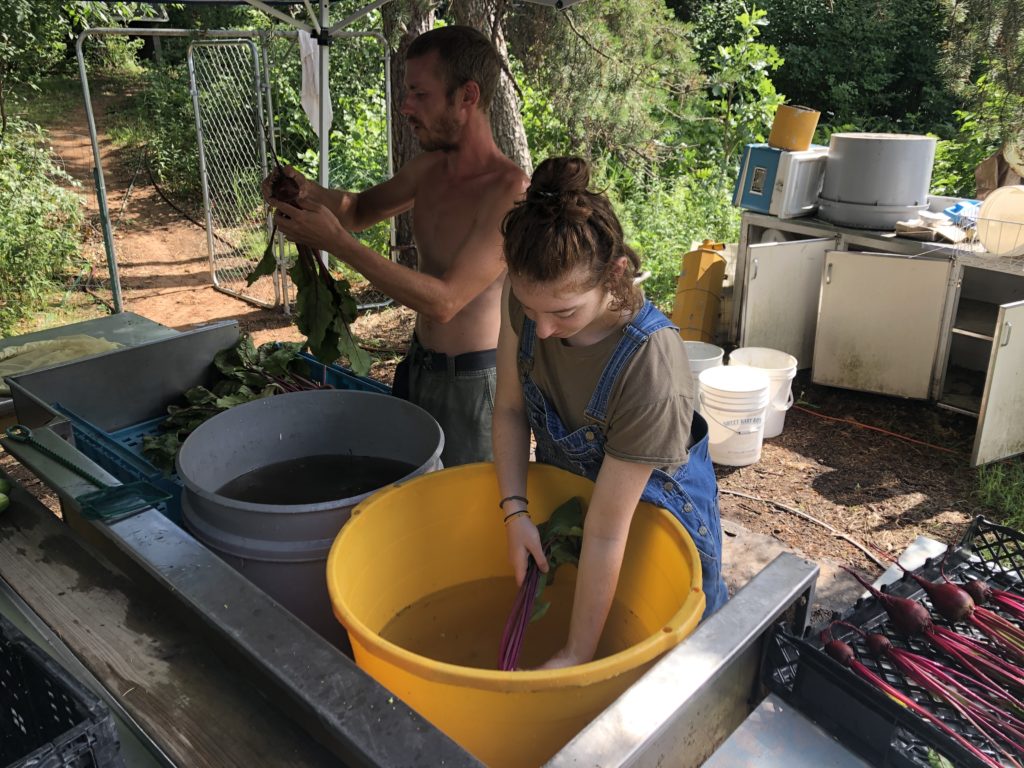 Pickling & Slicing Cucumbers – we misplaced the slicing cukes until the boxes were all packed up … we didn't have time to repack everything, and didn't want to squish the other stuff – so the slicers are on top of the boxes!

Beets (mostly Detroit Dark Red variety) – the greens are edible too; treat exactly like their close relative, Swiss Chard.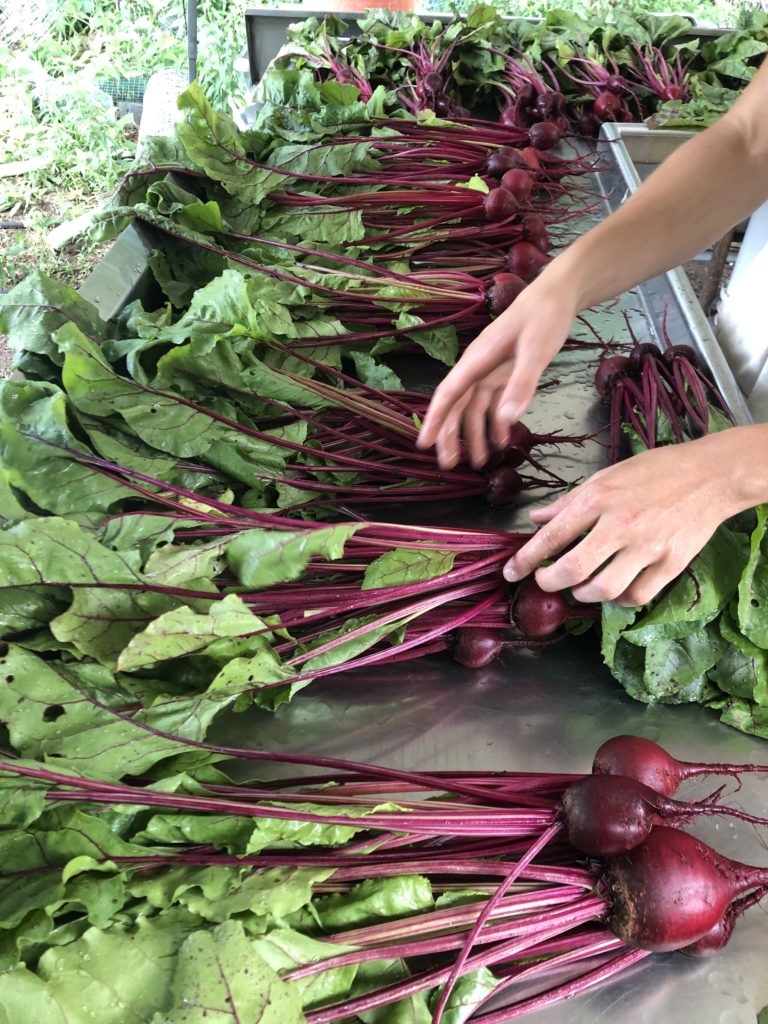 Zucchini – the first of 2020!
Micro-Greens – each box gets either cilantro, radish, or basil micro-greens; note that if you receive the basil, do not refrigerate it! (basil leaves blacken when exposed to cold temps)
Sugar Snap Peas & Snow Peas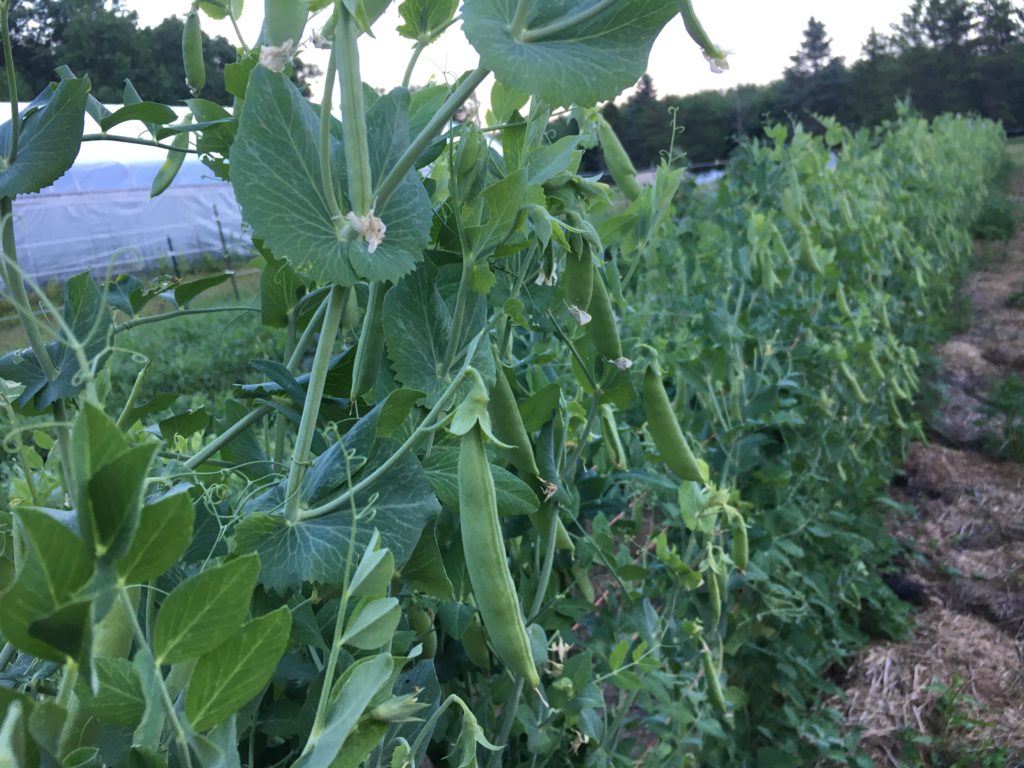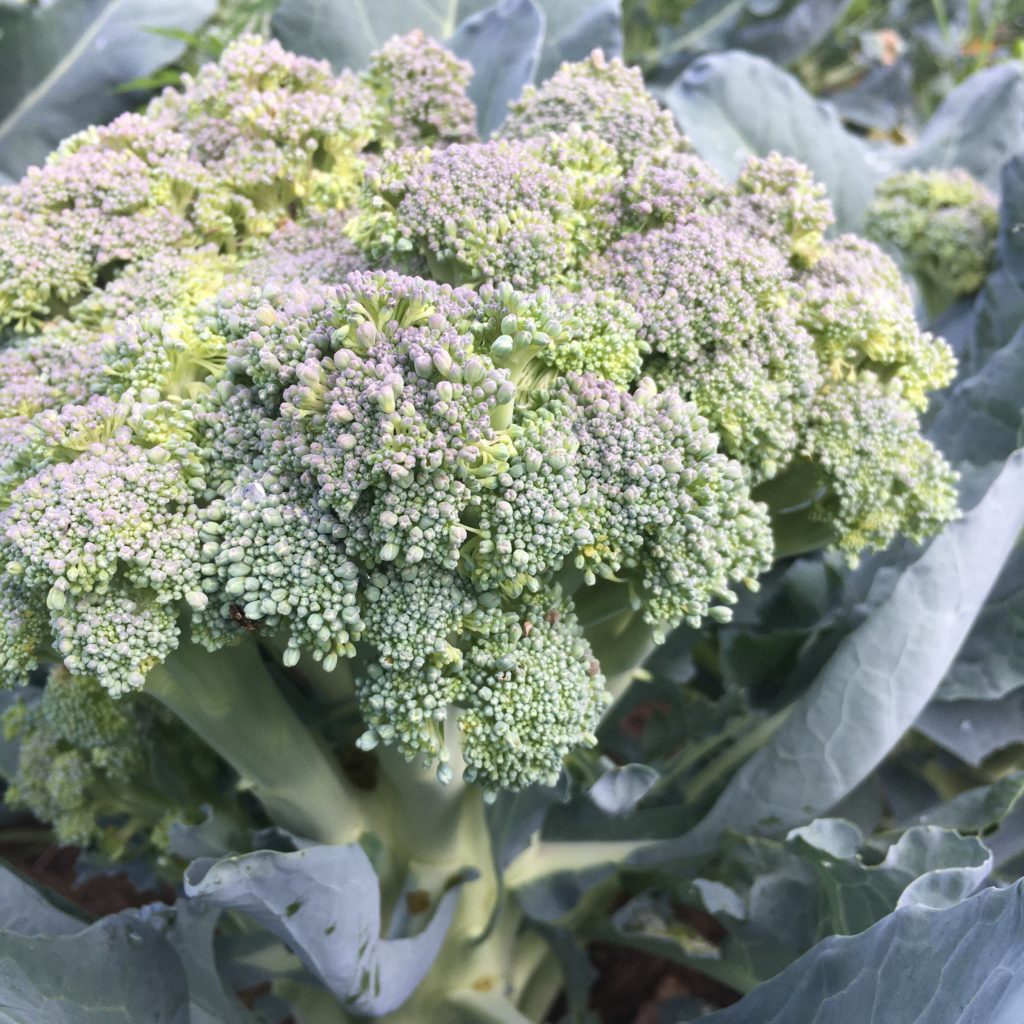 Savory – this herb is compatible with a wide array of dishes, just the way thyme in. (In fact, the two can be easily used interchangeably.) It's one of the main ingredients in the herb blend "herbs de Provence," and is commonly paired with beans, vegetables, pork, lamb, stuffing, and sauces.