Sunday, January 19th
Yokna Patawpha Bottoms Farm
Oxford, MS
We leave in the morning tomorrow; today is our last full day at Yokna Bottoms Farm. We intend to make it a good one.
So far today we've coffeed, showered, walked, fed and watered the chickens, retrieved 6 eggs, vented and watered the greenhouse, and discussed the mysteries of the universe and society with Doug. Its now 11 am.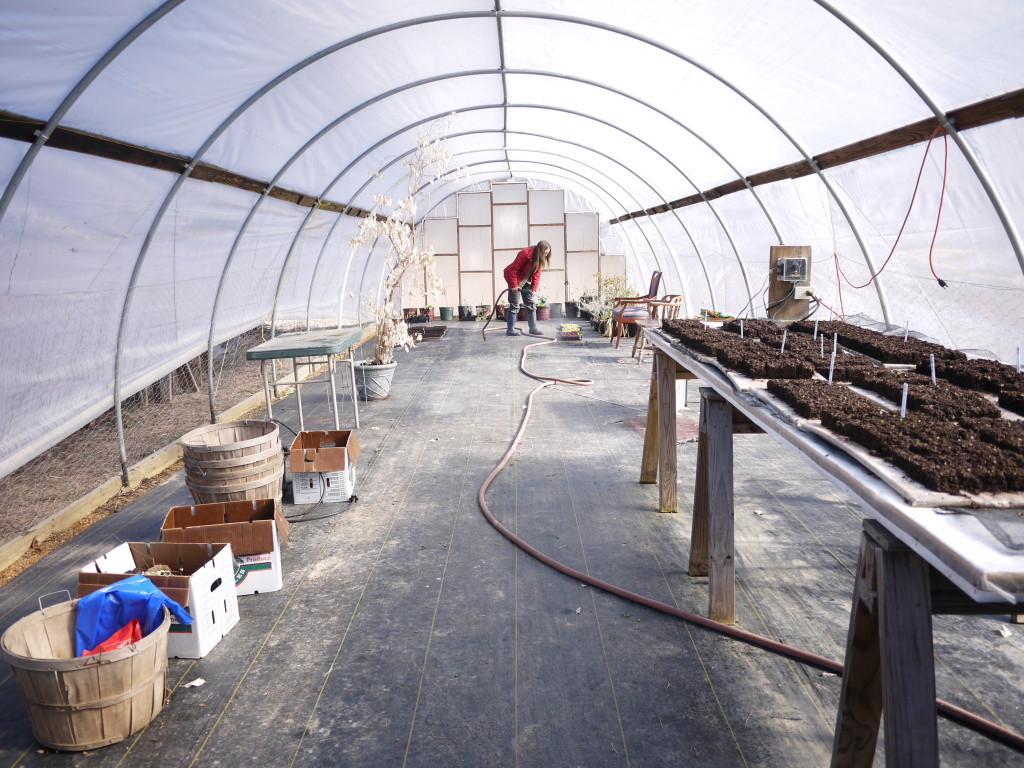 The weather is the warmest and finest we've seen yet – light breeze and around 60 degrees Hmm, actually I just checked the weather and it's only about 40, going up into the low 50s later … but man it feels like 60 out there. Just insanely gorgeous. The sun actually has heat down here – you can feel it on your skin, working its radioactive magic … I don't think we've felt its warmth since September; at this time of year, the sun back home is brightest on the most bitterly cold of days. We almost didn't make it back to the house from the chicken coop, so strong was the innate desire to lay down in the dry grasses and bask in the sunwarmth. Or maybe staying here really is turning us into dogs …
… <9 hours later> …
It's 8 PM now, back at the kitchen table – for our last evening here. Kristin is making a leftover medley that smells amazing and is sizzling in the pan. We just finally came indoors, after spending a full day out on the Yokna Bottoms land.
We wandered, we set up a basecamp in the grove of wild-limbed, lichen encrusted oak trees, we dozed on our Mexican blanket, we built a fire as the sun set, we made popcorn with our cast iron hobo pie-maker and corn Kristin had grown and dried and pried and fried for us.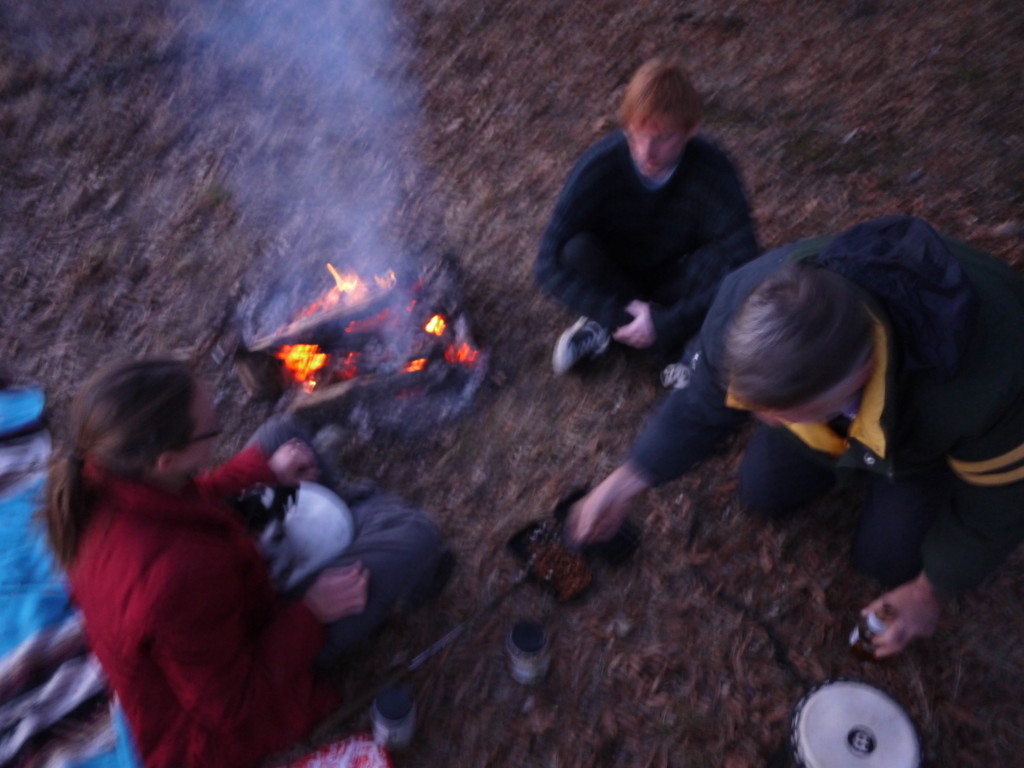 I can't believe we're really leaving tomorrow; this place – our room, the trails through the viscious blackberry brambles, the cypress swamps, the lichen crusted oaks, the menegerie of animals en masse and individually, the lightning-blasted cypress tree, Doug, Nathan, Tom From the UK, the kitchen, the hens, the screwdriver-operated coffee grinder, the book-lined carpeted study-den we've had for our bedroom – it seems impossible that I may not see it again.