Monday, January 13th
Yokna Patawpha Bottoms Farm
Oxford, Mississippi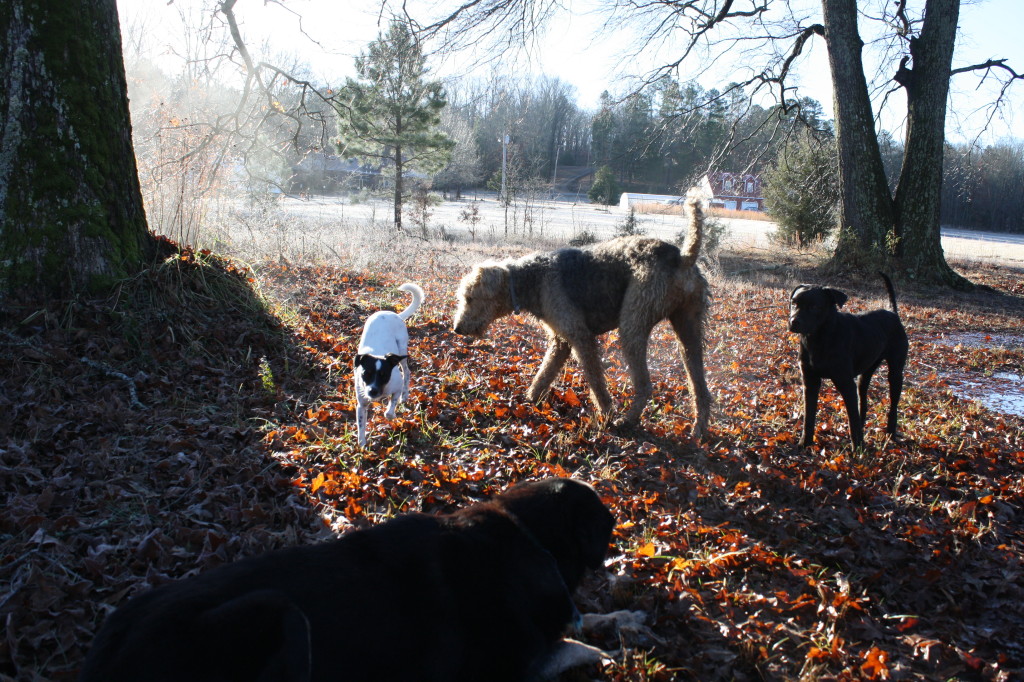 Today we went to Oxford to "Ole Miss" – the local college, where Doug is a professor in the Education department.
I worked on fixes to their blog and Facebook pages with farm employee Betsy, while Doug and Kristin went from building to building putting up flyers for the Yokna CSA. It was raining on and off – Kristin had a raincoat, but Doug didn't and they quit after he got quite soaked.
Neither the flyer nor the Facebook squad accomplished all we'd set out to do, but we both got a lot done, anyway.
Later, we wandered the woods, conversed a lot with the other WWOOFers and the farm workers , and then Kristin and I harvested Jerusalem Artichokes from the garden, which she made into amazing enchiladas for us all.