On the day of the party, it drizzled into the morning, ending a few hours before things kicked off, and then it came back a few hours after the last party guests went home. And that was just how perfect the whole thing went. The fall colors were vibrant and varied, the sunshine and clouds in an idealized aesthetic balance. My camera was plugged into the music and so I took no photos but that let me just soak in the beauty, and be recharged, reawakened to how much we love growing for the network of humans that we do, and reminded of how much we love our existence embedded in this land, within this network, this local ecosystem of sky and sand and animals and plants and each other and you.
So that was nice.
We have freezing nights in the coming week. The season is not over, but the end has been set into motion. Our seasonal life here cycles while shooting forward, spiraling into the unknown. It's the ride we bought our tickets for, and I have yet to feel buyer's remorse … 10/10 would live again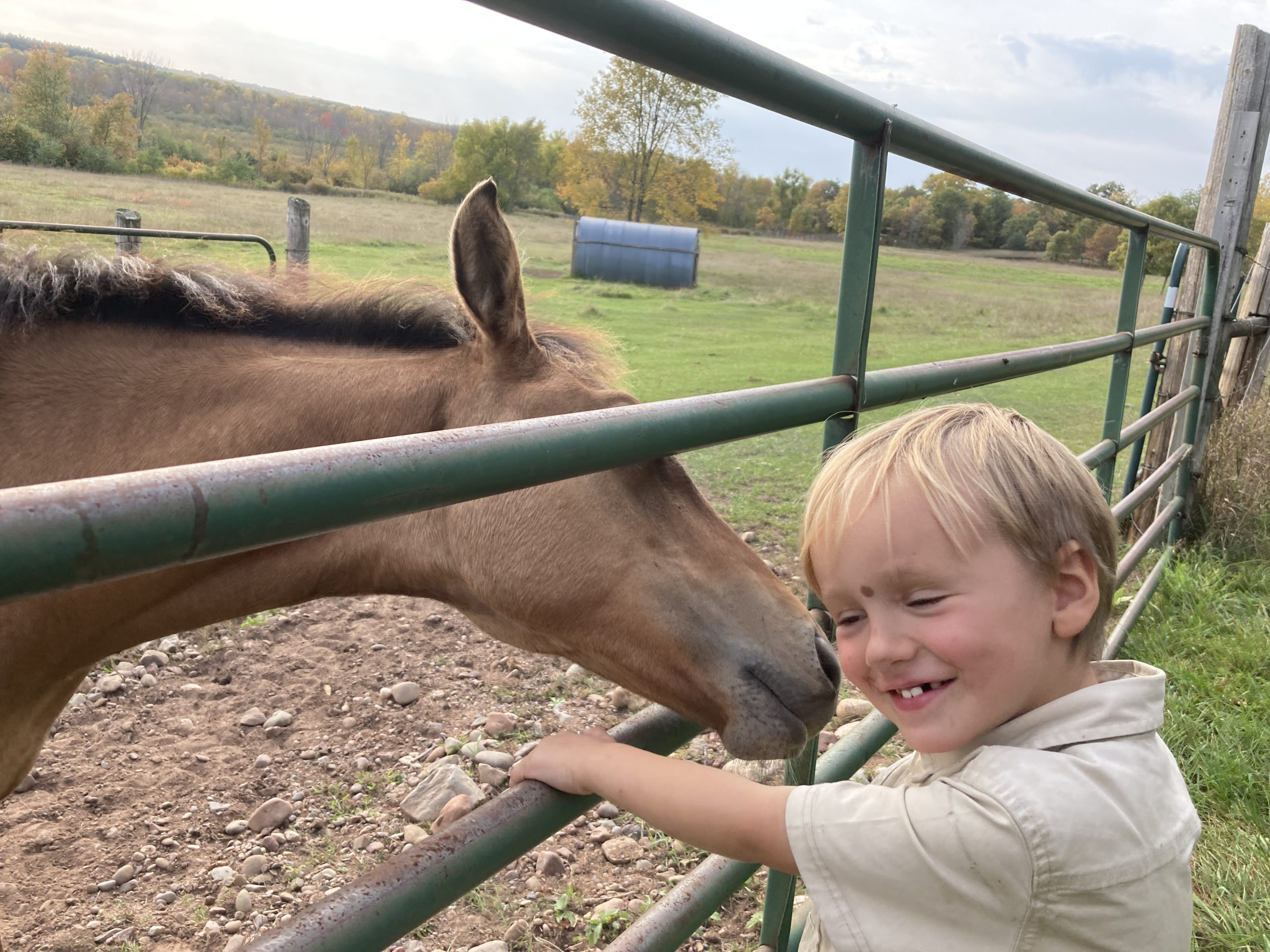 inside Box 17
Potatoes – reds and whites or maybe just reds but either way good for roasting, putting in soup or making into potato salad.Onions – a staple.
Butternut Squash – a moist squash good for pumpkin pie and other baked goods, or puréing into soup.
Radishes 
Salad Turnips – last of!
Tomatoes 
Green Tomatoes – not the kind that are ripe when green but the kind that one would make fried green tomatoes with or perhaps a Green Tomato and Gruyère Tart, or even something sweet like green tomato cake.
Brussels Sprouts – 100% not sprayed with any chemicals, not even organic approved ones. Hopefully through our careful picking this isn't too evident. 
Sage & Thyme – seasonally appropriate herbs. Hang them to dry you want to use later. 
Radish Microgreens
Next week is the last week of the 2022 CSA!