One year ago we left our home in Minneapolis and dove into our new life.
During the year since then, we've traveled for four months working and learning on other farms throughout the southern states, and spent 8 months building up our little homestead farm in the sand barrens of Western Wisconsin.
It's easily been the best – most rewarding, most interesting, most promising, and most exciting – year of our lives, at an age I feared I'd be settling into an increasingly domesticated rut. Living outside my comfort zone – learning skills and approaches that make me acutely aware of how little I know and how much there is to learn – has been humbling and awesome.
Today, we're ushering in the new year at Habitable Spaces down in Kingsbury, Texas. It's been cold and rainy since 2014, although the chill is only by Texas standards – it's currently 40 here, but only 12 back home on the Que Sehra Farm … I'll take it .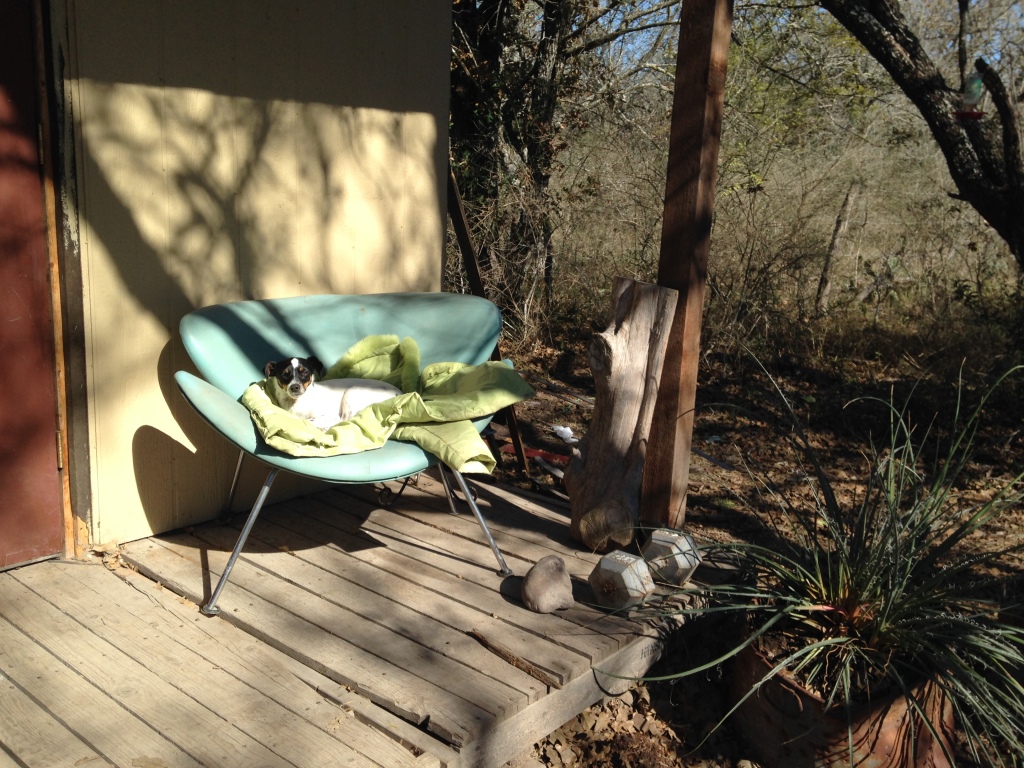 Kristin had some good photos on her phone that didn't make it into the "Inhabiting the Habitat" post last week, so here some of them are …
Happy New Year everyone! Life is short and we're writing our life stories every day – let's all make this next chapter the best one yet.