Once upon a time, Kristin and I collected & watched all the old VHS movies in the genre of " Post Apocalyptic Wasteland Warrior" films. When we left the grid, I abandoned my plans for a web presence based on these films. I never thought they'd turn out to be great preparation for our new life as an organic farm family.
OK, that might be slightly exaggerated.
But man. The drought has settled in worse than ever, in spite of the meager rainfall we received last week. The heat wave is back on, set to bake us in the 90s well into August. These dry roast conditions are beloved by the grasshoppers … and nothing says "apocalypse" quite like a plague of locusts devouring your crops. This morning we awoke to a world cloaked in a haze of smoke, blurring vision and infusing all scents with woodsmoke from the wildfires consuming the forests of Canada, not all that far to our North.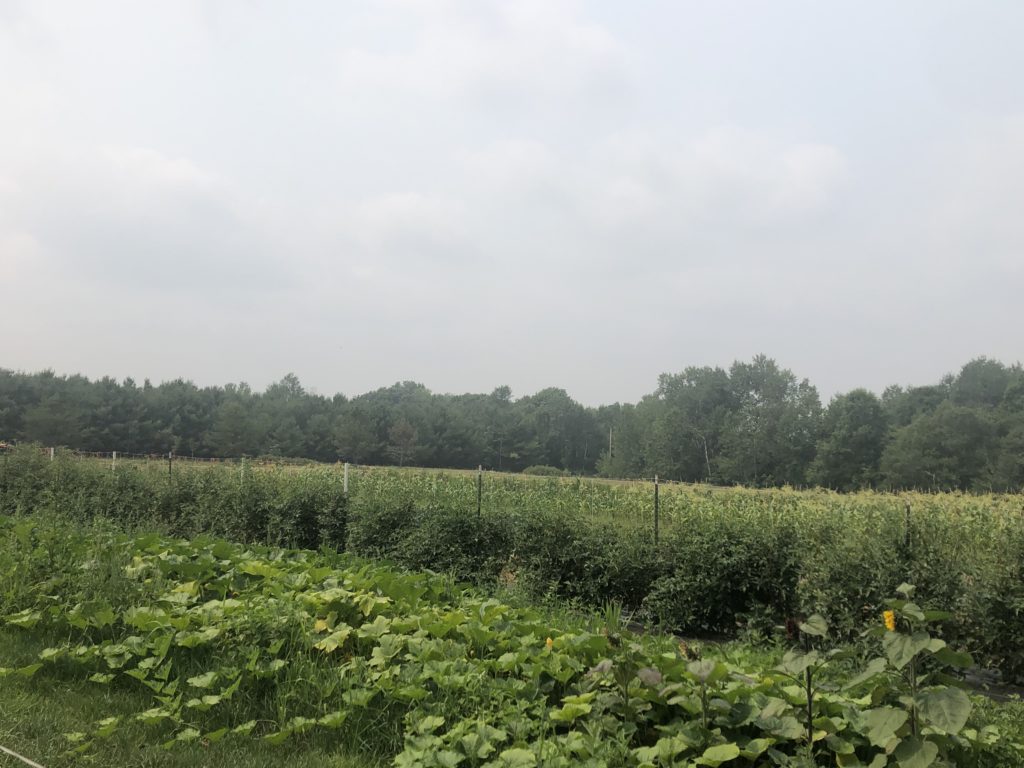 But somehow, all of this isn't depressing at all. It's oddly invigorating. I'm prepared. I have my V8 car and my fingerless gloves and a feral kid and a firm understanding of how to come out on top in the role of outsider antihero, helping peaceful agrarian villagers outwit the rampaging marauders.
And we even have an upbeat end-of-days soundtrack – all, day, this song has been in our heads and on our lips:
But seriously, I guess it's because things … really aren't all that bad. We are adapting. The irrigation quenches the thirsts of the rows of roots on a daily schedule. We refresh regularly in one of the several local beautiful swimming holes – which would normally be swarming with mosquitoes, back in the Rain Times.
The crippled, sad, disastrous Spring crops are being replaced by the heat-loving crops of Summer. And the field … it looks happier. The high tunnel is lush and lively. And we're feeling it, too.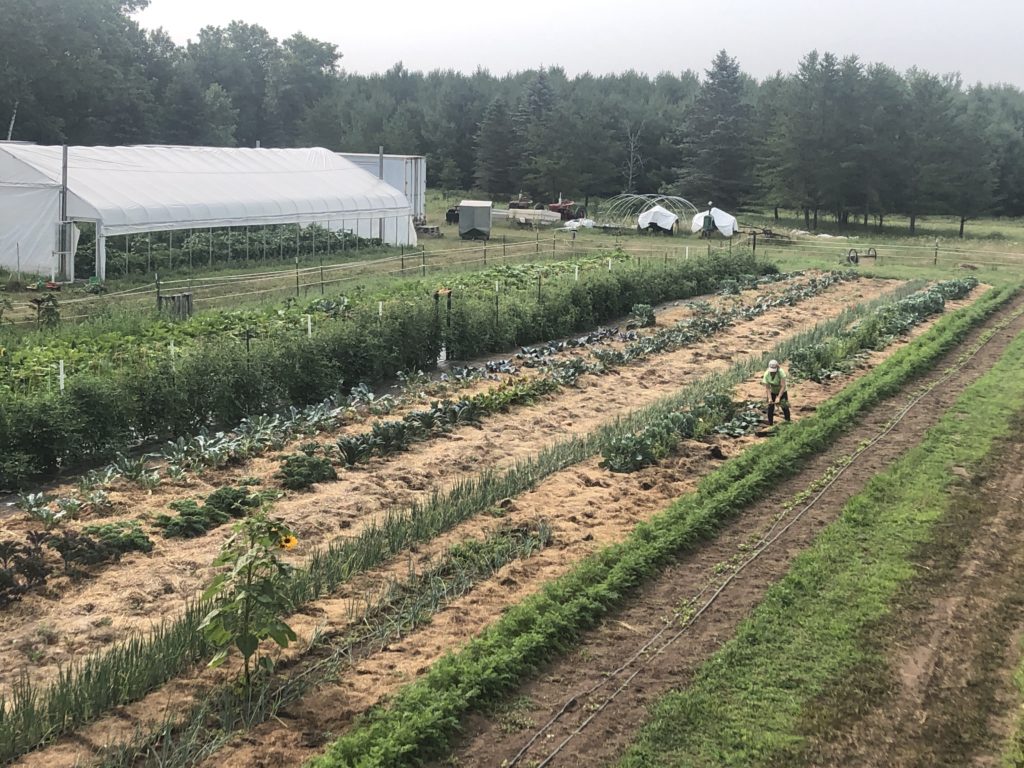 The drought, the ravenous grasshoppers, the blast furnace weather … it's all the context and the contrast that reveal our continued existence to be a bright and shining note of magic, luck, abundance, and wonder. We are here, and we are not merely surviving.
The crops may struggle, we ourselves may be broke and dusty and ill-prepared and overwhelmed, but here we are and here it is and we can see, with crystal clarity, that it is … wonderful. To have this opportunity to live this life is something to rejoice, indeed.
Hopefully, the food tastes as good to eat as it felt to grow it – and you can take a moment to love your own strange little life and its beautiful limitations and absurdities, while you chew.
Thanks for being out there to receive
Box Seven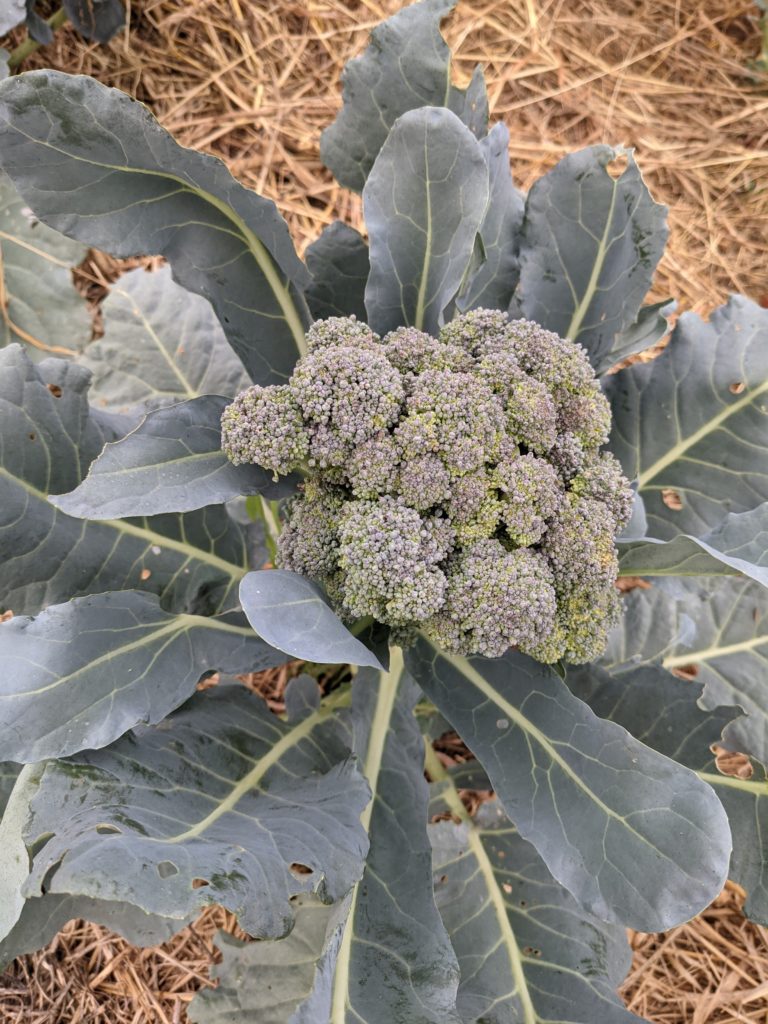 Broccoli – it's doing better, with the relatively cooler weather. However, now the grasshopper plague seems to strongly favor broccoli leaves … we'll see how they fare. We plant a second round for the fall so que sera, sera.
first of the Green Beans or first of the Tomatoes – there will be plenty more of both coming, for now, we had just enough for everyone to get one or the other.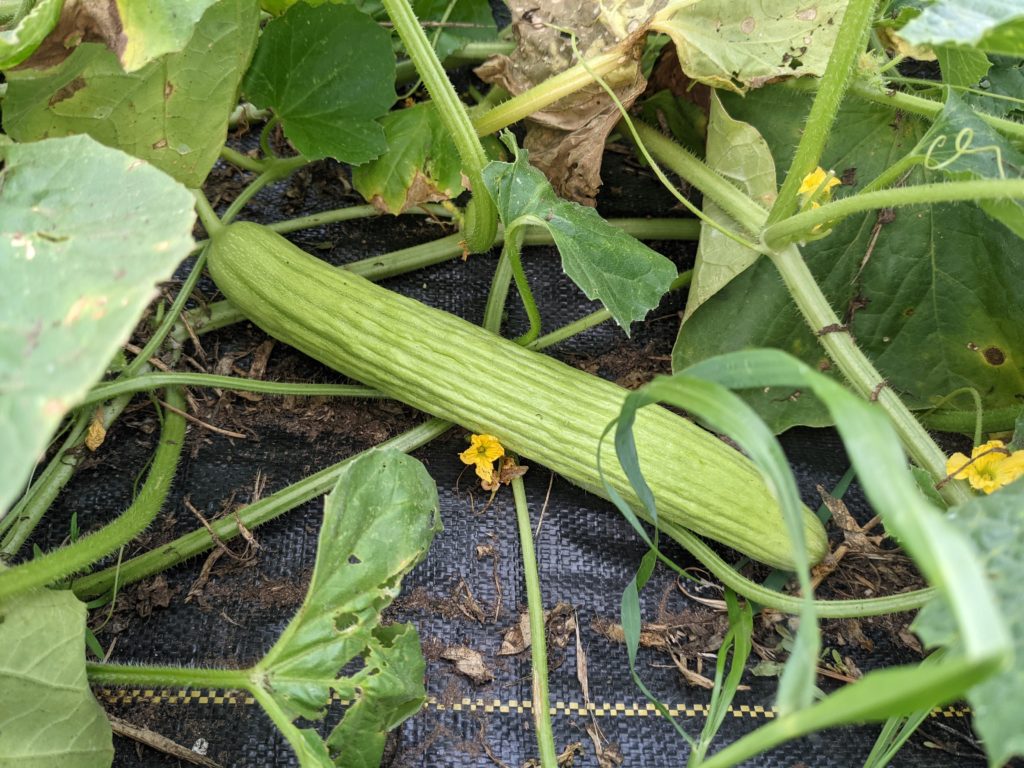 Onions
Bag o' Basil
Green pepper – don't worry / not spicy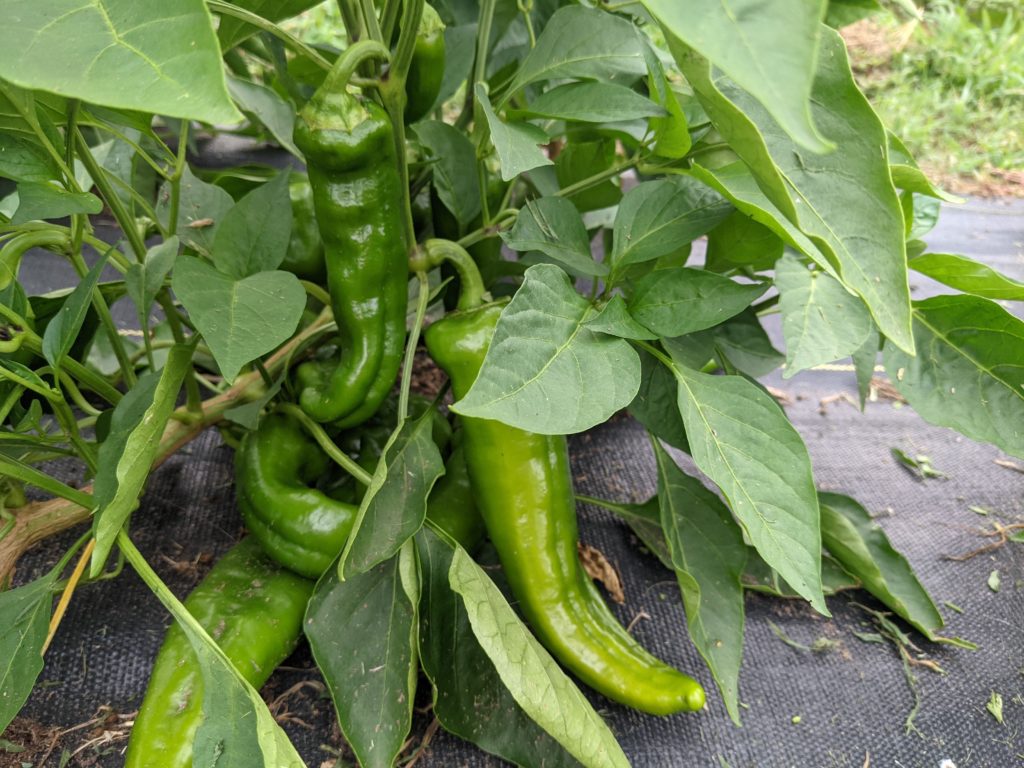 Microgreens: Red cabbage, kale, kohlrabi or peas – we are going to order less-ventilated containers for these soon – in the meantime, if you're not going to eat them quickly, maybe store in the crisper or in a bag … but really, they're at peak-nutrition if you eat them sooner or later, anyway.
Carrots & Carrot Greens – carrot greens are a bit like parsley, and can make a damn fine pesto.