This week, it rained.
This really is the news of the week; we've had less than an inch total for all of June, and we had over an inch overnight last night. This is beautiful. The weeds, wilds, crops, and human beans shine vibrant and happy. We've been doing pretty well with help from our drip irrigation system, but the dry spell was getting a bit much; one gets disconcerted when the weeds are wilting.

The dry spell was likely a blessing, given that it did end before being a problem; it kept the weeds from taking over everything while we scrambled to get everything into the ground, while juggling a very wiggly 7-month old.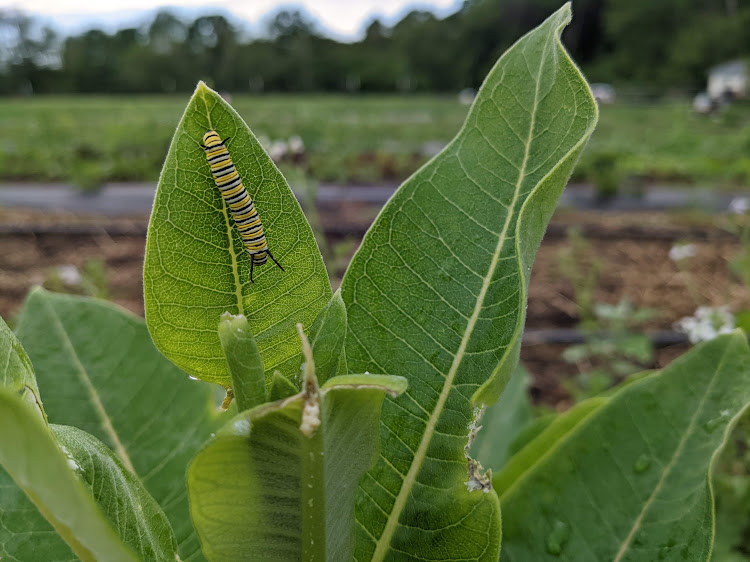 In other news, the 13-lined ground squirrel invasion is being battled, the mosquitoes are no match for the electric tennis racket zapping death bringer, and the annual pilgrimage of potato beetles have incarnated into our field en masse for a quick ticket to their next lives. There are two hens with babies learning the free-range ropes, and good old Gargoyle has performed her traditional death defiance and made a nest somewhere beneath our home with an unknown quantity of eggs. We like her, and support her efforts. The carrots and beets could really use some weeding, if you're into that let us know. The fireflies, whipoorwills, and deer fawns are in out in force. Ooh and so are the dragonflies, circling and darting about the field and picking of any mosquitoes that dare leave the shadows to approach us. The blood sucker population is waning nicely, although last night's rain may change that.
It's a beautiful evening – strong breezes, dappled sunshine, sighing oaks and grasses. I'm going to get out into it and enjoy it now. Hopefully you can, too.

Inside Box Two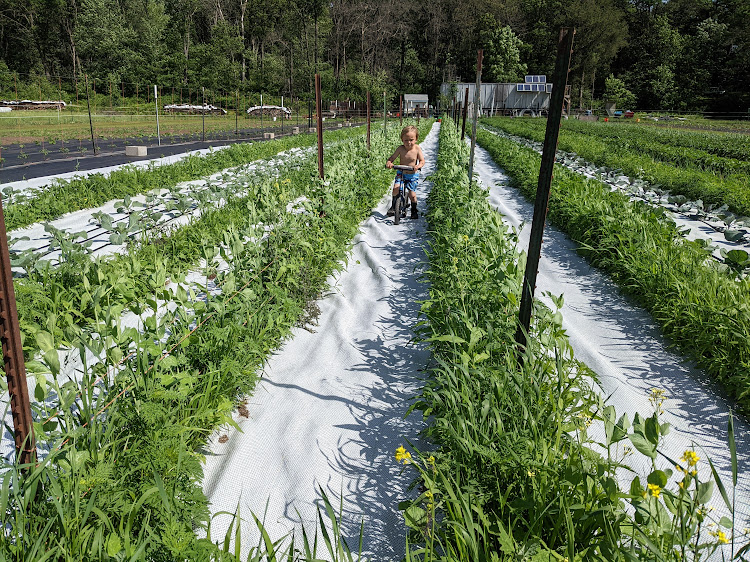 Salad – A variety of red and green lettuces. Collect all five!
Radishes – the right thing to garnish a spring salad with.
Spring onions – use in everything. Not desserts. Or ice cream. Unless maybe you're into that kind of thing I guess.
Peas – snacky
Broccoli microgreens – pretend you're that sneaky wild turkey eating 75 brassica seedlings out of our field? Gobble gobble.
Garlic scapes – garlicky goodness. Mince and use as you would garlic.