The weather may be beautiful, and we'll likely have plenty of warm and sunny days before Winter is here … but at this point, I think we all might need to face the fact that Summer is now past us.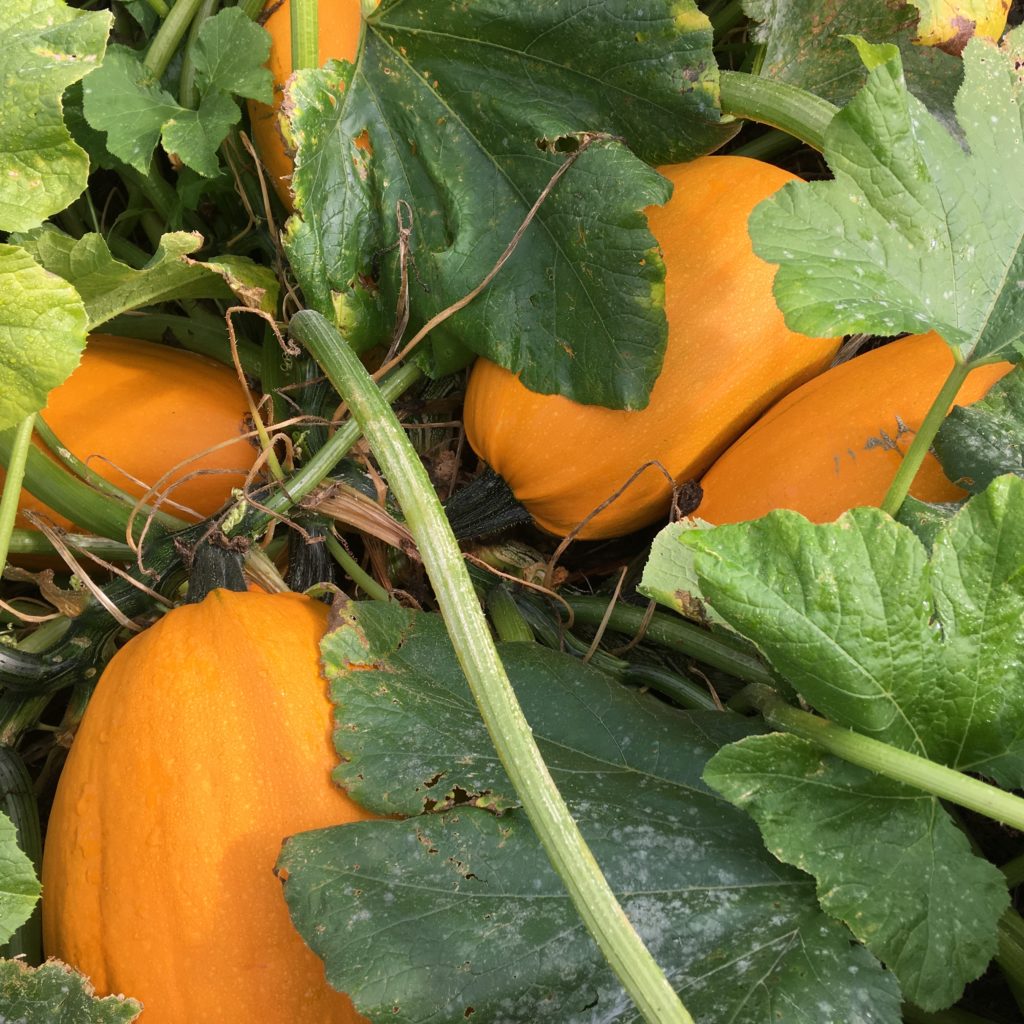 There are sumacs and aspen and oaks starting their change into their autumn warm tones, and tonight we're rushing home to cover the pepper plants … the low will possibly be dipping into the thirties on the farm!
This week, we built up the root cellar further (over half done with the walls!), and created fire cider (thanks for the horseradish, Russ!), corn relish, and more of our pinion pine hand salve.
Former WWOOFers Nora, B, and their cat Bucket returned for a visit, along with new members of their little tribe – their baby, Bear, and their Cat Windjah … with her 4 unnamed week-old kittens! (Hmmm, that's three of the ladies from last year who are now mothers … something in the well water perhaps ….)
Lucky Box 13
Watermelon – one of the 3 varieties – Crimson Sweet, Sugar Baby, and some yellow one who's name escapes me right now. Consider making a watermelon salad – there are all kinds of recipes out there that would use your melon with fennel, tomatoes, cucumber, etc!

Ground Cherries -Hey, these would go good in a fruit salad too! These are a big pain to harvest and sort, but so worth it! If any are unripe/green, avoid them … we tried to sort out all the chewed up and underripe ones, but a few no doubt slipped through.

Fennel – this is the first year that we got our fennel to bulb! The greens and the bulb are all edible.
Cucumber -just one nice one!

Zucchini – and just one zucchini (or two, if they're small / you're lucky)

one Eggplant
a big onion

Heirloom Tomatoes –  the fall diseases have arrived, but our loyal tomatoes are still putting up a good fight in the field – and flourishing in the high tunnel.
Swiss Chard –  stems and leaves are edible – just chop them up and sautee 'em!
Thai Basil –  great with watermelon!